Investing in real estate is a good way to increase your wealth and ensure that you are making a safe investment. Indeed, the real estate business is still evolving, which allows you to benefit from interesting returns. But you still need to find the deal of a lifetime. Today, I propose to you to discover some interesting tricks to allow you to buy less expensive.
Buying at an auction
It's well known, especially for regulars, that you can find golden opportunities during auctions. Due to mortgages and foreclosure, many properties, especially real estate, have come up for auction. The properties are usually devalued to ensure that they go quickly, which can allow you to buy a small villa in the countryside or a building in an interesting area at a modest price.
Be aware that competition can also be fierce at auctions. It may well go up from one moment to the next, so be sure to keep your wits about you and get out of the race while you still have time, so you don't get fleeced when you wanted a good deal.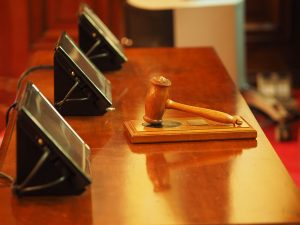 Buying a house to renovate
Houses in need of renovation are often much cheaper to buy. But before you do, it's important to consider the work you'll have to do on the house and the geographical area.
You need to take the time to assess the work that needs to be done, the cost of materials and everything else that needs to be done to renovate the house, and how much it will cost. You should only do this if you find that the cost price is still much lower than the price of buying a new house, for example.
Buying commercial premises
These days, buying a commercial property can save you 15-20% of your budget compared to buying a conventional property. But beware, this is not done without conditions. You must be able to afford to make the necessary renovations and changes to turn the premises in question into a home.
You should know that for individuals, if you convert offices into housing, you will be able to benefit from an exemption from property tax for the first 5 years of ownership of the property. That's quite an advantage!
Buying a life annuity
Buying a life annuity is not often done these days, and there are many reasons for this. Indeed, many techniques are used to live longer, which no longer makes the operation very interesting. However, I think you should think twice before you completely rule out this method of purchase.
Of course, you need to look at every opportunity carefully to see if it can help you save money. You will have to pay an annuity until the owner dies in order to obtain the property after his or her death. However, you should be aware that flats and houses sold in this way benefit from a large discount.
To ensure that you hold all the cards to pay as little as possible, here are some tips on how to be a good negotiator.