Winter is coming. Winter sports enthusiasts are already getting ready. Property prices in ski resorts are starting to rise. The ski resorts in the Northern Alps are among the most expensive in Europe according to the property price index. These prices take into account the altitude and the valleys
Buying a new property in the mountains can be a great way to spend a winter holiday every year, or to rent it out to make money during winter. Why not a wooden chalet in the mountains?
A property specially designed for spending the winter in the mountains in comfort, a wooden chalet, has major advantages in terms of well-being and profitability. But before you decide, there are a few things you should know to make your investment a success.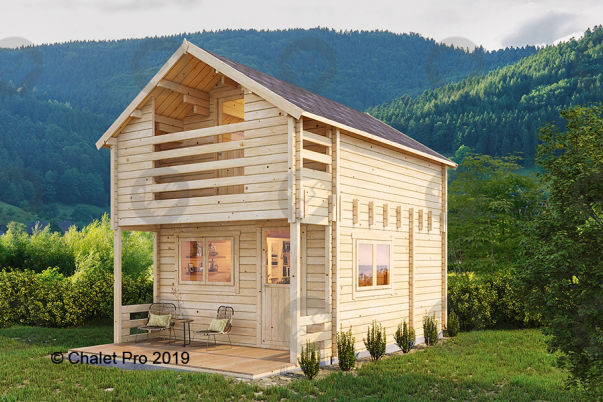 The strengths of a wooden building
Investing in wooden property offers considerable advantages. The material wood can be adapted to all architectural styles desired by builders. As a result, you have a wide range of choices depending on the appearance of your wooden chalet. Its light and modular nature makes construction work easier. It allows you to work on a clean and dry site, an environmental advantage of wood. Choosing wooden construction is an opportunity to show your interest in the fight against global warming.
If you want to buy a second home in the mountains, investing in a wooden building is the cheapest option compared to other materials such as concrete or other traditional materials such as bricks. However, the price depends on the type of wood used. High quality wood is more expensive. It should be noted that pine remains the wood that has the best quality-price ratio.)
The demand for wooden buildings is constantly increasing in order to benefit from the energy advantages of this material. Wood provides thermal comfort for occupants. It is able to retain heat inside and keep the house cool even in winter. It is only necessary to choose the other insulating materials associated with the load-bearing structure in order to achieve a better result.
Wooden construction has always been considered as a solution for reducing energy consumption. With the same wall thickness, a wooden construction has a better thermal insulation. An effective solution to improve the energy performance of the building and to gain more living space. In addition to thermal insulation, it offers acoustic insulation to protect against external noise.
Wood is also a solid material, resistant to water and heat, provided that the necessary maintenance is carried out to ensure its durability. Indeed, it must not store moisture. This can lead to rapid and dangerous deterioration, resulting in rot or mould. It is therefore necessary to install suitable ventilation.
The mountains and skiing are popular every year
Despite global warming, the ski slopes attract thousands of families every year. They continue to attract international tourists. The French Alps are still one of the most popular places for French families.
The number of property buyers in the mountains of Courchevel, Méribel and Mégève is constantly increasing, as is the cost of property. As a result, real estate projects in these ski areas are successful. Tourists from all over the world come and share unforgettable moments with their families and friends to go down the slopes or on snowshoe walks in the Northern Alps.
Buying a wooden chalet is a profitable investment, but it is not always easy. Firstly, you need to consider the location of your chalet, which is essential. C
Choose locations that receive more visitors each year. Your investment will not be unsuccessful. The Swiss Alps and the Dolomites region are also popular with skiers. So before you buy your chalet, look for places that are popular with tourists.
Also, choose a location that is exceptional and at the same time accessible: not too far from the train station or airport, which offers direct or easy access to the ski slopes. Try to check out the surroundings of your future property which enhance the mountain atmosphere.
Apart from the location, you should also consider the purpose of your investment: a second home, a rental chalet or a guest house.
Based on these possibilities, you can adapt the layout and architectural style of your chalet. Thus, you can consider a luxury chalet or a rustic chalet, an alpine chalet, as the case may be. Your choice depends on the type of use you want, but also on your budget for the project. It is necessary to accommodate your budget well and define the appropriate project. If you wish to acquire a second home, a chalet close to your main residence is recommended.
You can also choose between a new or old chalet . Investing in an old building is always cheaper, but may require major renovation work. However, this work entitles you to tax relief under the conditions required by law. A chalet that requires renovation work is not immediately exploitable.
In terms of space, the choice varies according to the clientele. Older people want a more spacious place (often single-storey models, sometimes with a mezzanine for their grandchildren, for example), while younger people opt for small areas. A chalet is a spacious and cosy dwelling that may well meet the needs of people in their sixties.
In time, the property may well become a main home for those who love the mountains.
Indeed, a buyer can rent out the property if he or she wants to make the most of the investment. Renting is a way of financing the maintenance of your property and making your property project profitable. Bed and breakfasts are popular every year thanks to the winter sports and cultural and sporting events that take place every year.
You can collaborate with several platforms to find punctual tenants in case of need.
This investment can be made in all ski areas in France. Here are some other ski areas that attract millions of tourists every year: La Plagne, Avoriaz, Les Ménuires, Tignes or Chamonix. There is a wide choice to suit your needs.
Why invest in a wooden chalet
Buying a luxury chalet in the mountains is quite possible with a few precautions. All you need to do is choose the right location and a quality property to make the most of your investment. It is advisable to carry out a property market study before making your choice. It can vary from one place to another.
The rental investment in a wooden chalet is an interesting financial investment. Wooden chalets are the most common and advantageous real estate under certain conditions, a possibility to make money especially during the winter seasons every year.
Their mountainous appearance with an architectural style of an old house attracts tourists. Its wooden construction makes it more interesting. Nowadays, high quality wooden chalets are available. They are made of luxurious types of wood with a more careful finish. Its rustic design in the middle of nature provides a warmer and more exceptional atmosphere. You can also enjoy the beautiful scenery with a panoramic view from your wooden chalet.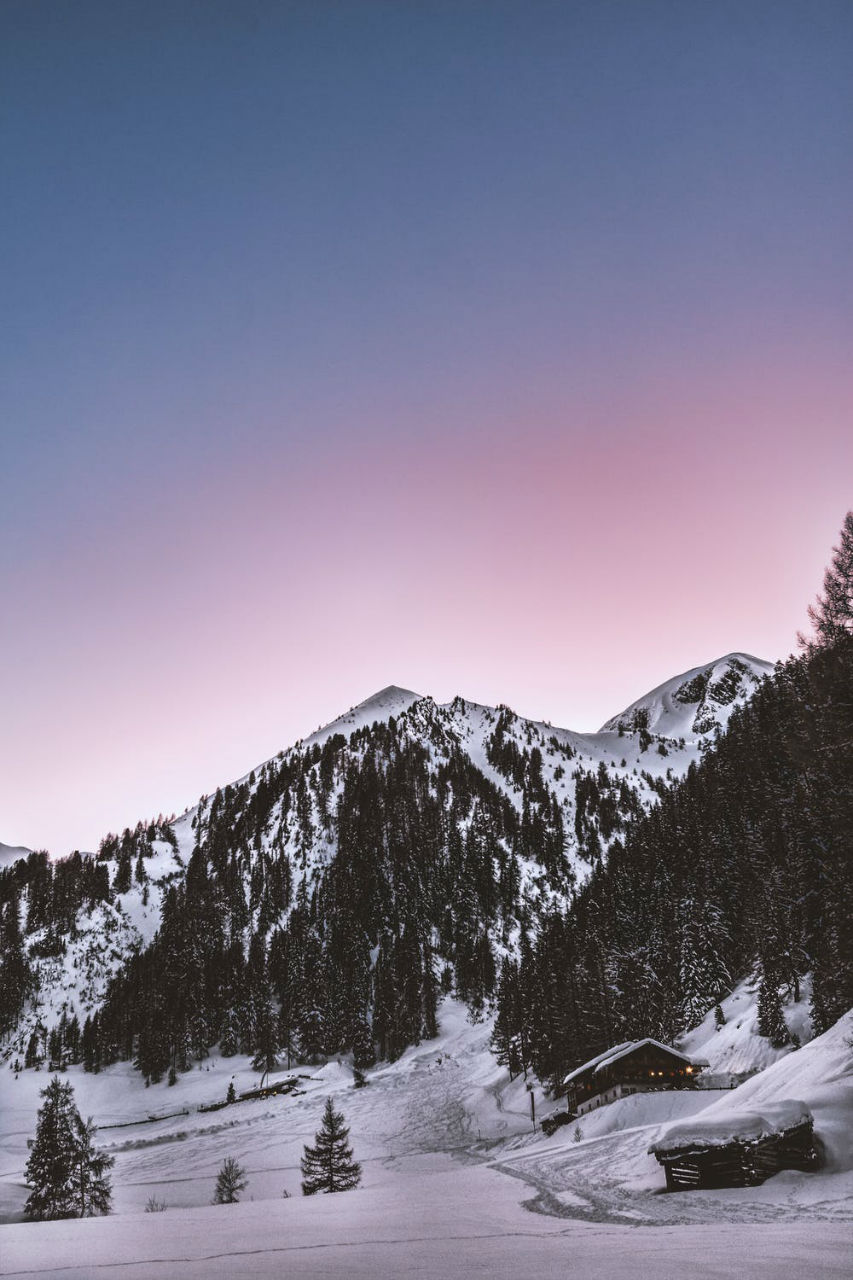 Aesthetically, a wooden chalet has an aesthetic beauty even in the traditional way. Builders are currently trying to bring in a modern touch, but it remains elegant and warm because of its more natural character. It does not need a lot of furnishing. Its charm easily attracts customers, even high-end customers fall under its spell.
Wooden chalets are very much in line with the dynamism of the mountains. France has the largest ski area in Europe with 250 ski resorts.
Take advantage of this to make a profitable financial investment with the influx of customer demand. Every winter season is an opportunity to make a profit with over 55 million skier days each year during the winter season. Compared to conventional real estate, investing in a wooden chalet is more profitable.
There are also other reasons why buyers invest in a wooden chalet. They want to enjoy a quiet holiday without having to worry about rising property prices during the winter. The purchase is also a money-saving solution that can considerably reduce the cost of accommodation during the holidays.
Finally, the rental investment is the most profitable and interesting because of the tax exemption measures put in place by the state in favor of non-professional rental. During the first twenty years, the landlord can take advantage of this tax break. But the profitability depends on several parameters.
Mixed exploitation is also possible: renting and personal use. Combining pleasure spending and investment is a way to enjoy your property at the same time. It's up to you to decide, depending on your budget and your needs.
However, property professionals recommend investing in places where prices have not yet exploded. This is the case for Flaine, Tignes and Les Ménuires. In Courchevel and Méribel, property prices have risen significantly. Opt for a location close to a major ski area. Location is therefore a key factor in the success of your property investment in the mountains.
A buyer should also prioritize a resort with a better snow rate at a high altitude of at least 1800 meters. Resorts that are too low are not recommended. In addition, finding building land is becoming increasingly difficult and expensive. Thus, an investment in the mountains is a good alternative to buying a property at a moderate price.
You should also look for places that are protected from global warming. This phenomenon affects many ski resorts and has a considerable impact on the property market in these areas.
You also have the possibility of entrusting the management of your property to another person. This is the case with the developers of tourist residences. However, the profitability of the investment is not always guaranteed. It is always necessary to carry out a preliminary study of the profit you can obtain.
To finance the acquisition or construction of your luxury chalet, it is possible to take out a conventional mortgage.
In your calculation, it is essential to take into account the rental investment. It is also advisable to favor resorts that offer their clients diversified activities such as festivals and thermal activities. Compared to a rental investment by the sea, the rental investment in the mountains is more limited. Some chalets can only accommodate tenants for eight to twelve weeks a year.
To find out more about buying a house/cottage for holiday, take the time to read this article: buying a flat to go on holiday.
How to build your chalet?
There are several ways to buy your chalet. Firstly, use the services of real estate agencies specializing in the sale of wooden chalets. There is a huge number of offers on the Internet, but to find a quality property, it is advisable to be accompanied by a professional.
Other online intermediaries also offer their services to put sellers and buyers in touch.
You can also use a specialist builder to build your wooden chalet. In principle, a chalet is a traditional Savoyard-style house.
This type of house also has its particularities that only a professional can master. A specialist in the construction of wooden chalets already masters the rules of construction. So you can take full advantage of the benefits of wooden construction. The aesthetics and architectural style make the wooden chalet original. Therefore, a professional builder does not risk distorting the expected design.
All parameters should be taken into consideration before investing in a chalet in the mountains or even in the countryside.