Work trousers are worn by many professions: craftsmen, hotel and restaurant professionals, site workers, construction engineers, logistics employees, firemen, technicians, manual workers and lumberjacks… Laws and European standards determine their care, quality and use. Advances in the textile industry have brought many improvements to these items in terms of quality, comfort, efficiency, performance, safety at work and protection against soiling.
The different characteristics of work trousers
The days of the simple "overalls", with their long front zip, or the factory apron of the workshop managers are long gone. These professional garments, whose only justification was to protect against dirt, have passed their time. Made of simple, unreinforced cotton, they were only used to cover street clothes, so as not to get them dirty.
Nowadays, work trousers have many other qualities. They can protect against bad weather. They can be antistatic and fireproof. Furthermore, they can provide high visibility, by being reflective. It can protect against cuts. It can be adapted to the risks inherent to each profession. The heavy cotton of the 19th century has given way to lighter fabrics, polyester or synthetic, which are easier to wash and more pleasant to wear.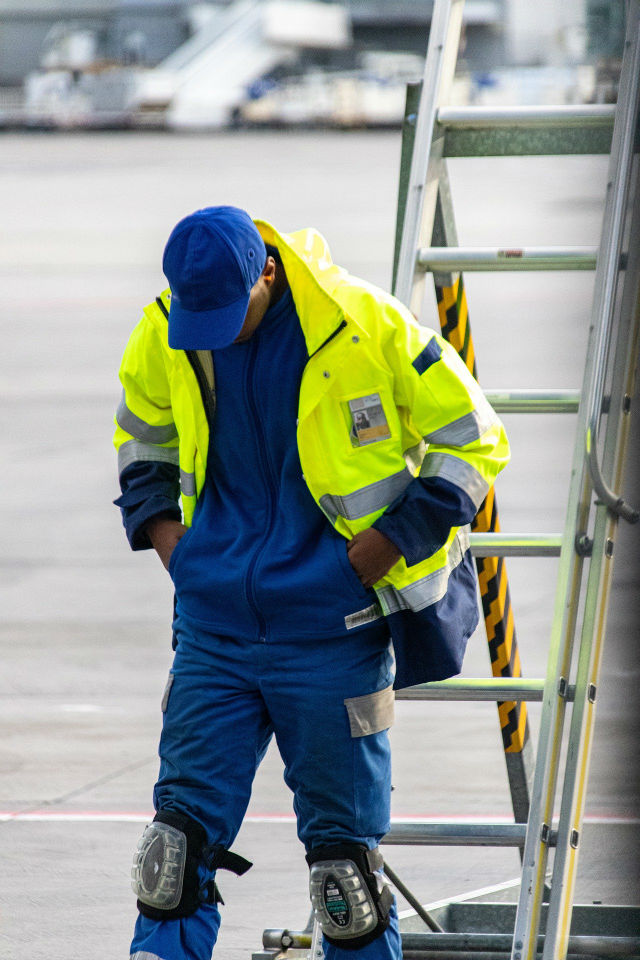 Modern work trousers are made of a fabric that can withstand intensive washing. The EN ISO 15797 standard designates fabrics that are resistant to the highest washing temperatures, up to 75 degrees Celsius. EN ISO 20471 (revision of EN 20471) is the standard for high-visibility signal clothing. The worker can be sure of being seen on a construction site or on the road, and can concentrate on his tasks with peace of mind. The EN 530 standard proves the fabric's ability to resist abrasion, i.e. wear and tear. Fabric reinforcements can be placed on the parts of the body most vulnerable to wear and tear, such as the knees (EN 14404 standard).
Some factories also have very good heat and abrasion resistance. Others meet the EN 342 standard, which notes resistance to cold. Particularly functional, some trousers also have pockets with studied formats, to collect various tools, to have always on hand.
The different sectors in which they are used
Depending on the trade for which they are used, today's work trousers can be wide and multi-pocketed, tight-fitting, or even equipped with reflective strips. Many models of work trousers, are available for both men and women.
Loose-fitting multi-pocket trousers are ideal for craftsmen and DIY enthusiasts who need to keep useful tools to hand at all times. Don't forget that the wide belt loops ensure that the trousers stay in place, especially when the pockets are full. It is also best to wear high-waisted trousers to avoid a draught in the lower back. With knee reinforcements, work trousers help those who frequently work kneeling, for example tilers and floorers. Some models also have knee pockets to hold a foam pad.
But good work trousers do not have to be worn close to the floor. They can also be used by aerialists and those who need to access hard-to-reach areas. Plumbers, pipe fitters and carpenters need trousers that are loose enough so that they do not tear at the crotch when the worker does some acrobatics. They are reinforced in all the right places. For outdoor work, for example for roofers and plumbers, it must also be able to protect them from the vagaries of the weather. It should be windproof and made of water-repellent fabric.
Craftsmen in workshops, especially those working with wood, should be careful to use a suit made of a smooth fabric that does not catch sawdust. The fit must offer a certain ease of movement, to preserve the pleasure of the work. But it must also be tight-fitting, close enough to the body, so that there is no danger from the cutting tools. This type of work trousers, light but solid, a little fitted but comfortable, is the one used by carpenters and cabinetmakers.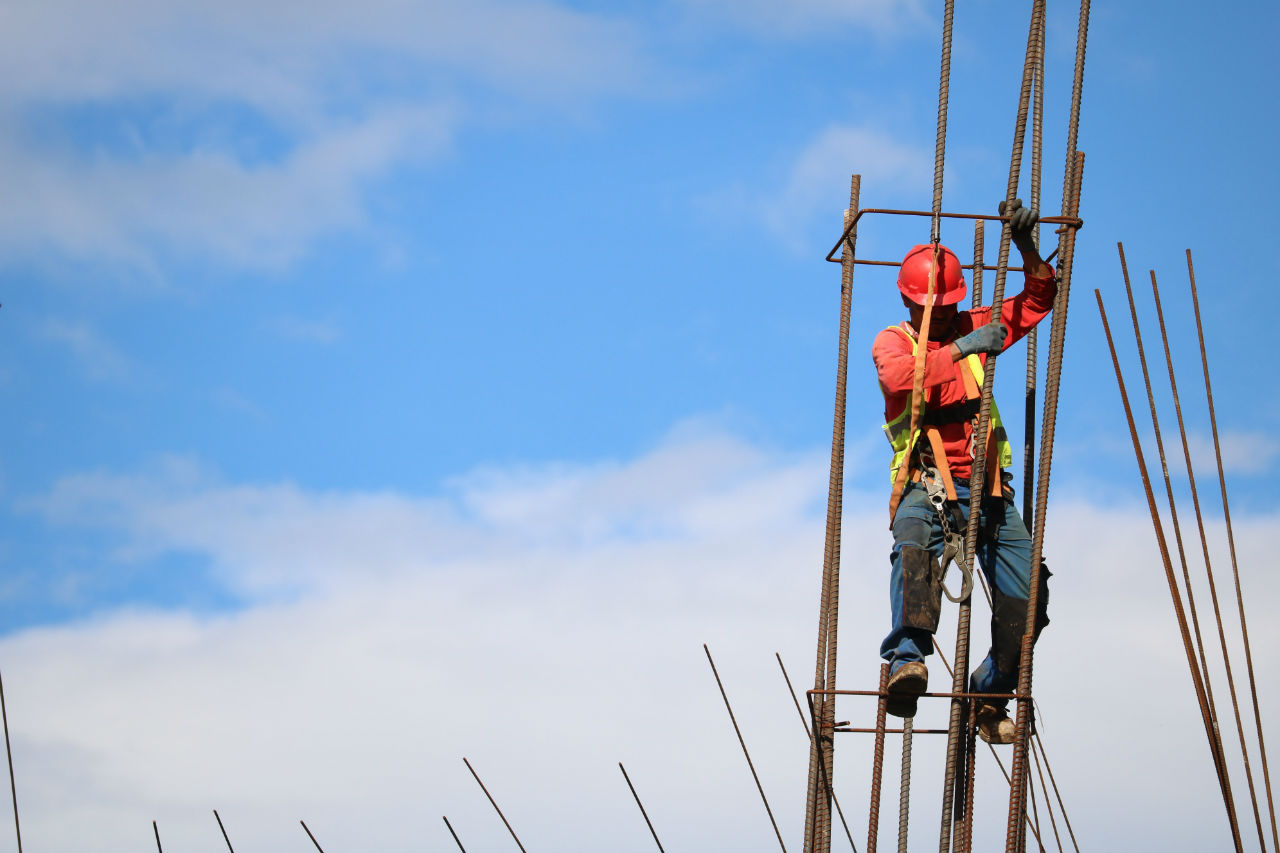 They often have two large side pockets, which are sufficient to hold a few useful tools, without weighing down the ensemble. Frequent washing may be required due to the presence of oils and hydrocarbons: trousers made of a mixture of polyester and cotton are useful for working in garages.
The trousers of professional cooks must offer a good fit, an impeccable capacity for frequent washing, but also individual protection against the high heat of the oven. This means that they must be made of a strong and easily washable fabric. Traditionally, it is often white.
Not only that, but for professionals on building sites, building and masonry workers, farmers and landscapers, you need work trousers that are both strong and provide good protection against rain and cold. These thick, robust and water-repellent trousers must also be sufficiently breathable in the summer. Some fabrics can be resistant to chemicals: this is an additional protection.
Road workers and, in general, night workers should have particularly visible trousers, with fluorescent and reflective stripes. Their safety is at stake! The high visibility of some work trousers makes them indispensable, for example, on motorways. The work trousers can thus be a piece of protective equipment in their own right: motorists must be able to see them at least 150 metres away. The retro-reflective or fluorescent material used in work trousers must be of good quality, to withstand rain, temperature variations, UV exposure, washing and to continue to shine after several months of use. Finally, the special fabric of some work clothes protects them against chemical risks or radioactive contamination.
For some professions, they are mandatory
Professions often have safety standards, including those for work clothes. This is important to reduce the risk of accidents. For example, professionals working on building sites with large machines must wear clothing that protects them from being caught in the machinery (EN 510 standard). Their clothing should be robust and well-cut, with, for example, fasteners without loose parts, and seams that are folded back on the inside. Officers working outdoors, day and night, especially on roadsides or in airports, must be able to be seen well thanks to their clothing.
Some professions also want to protect the health of their workers. This is the case, for example, for those who often work on their knees, and who are exposed to painful cartilage injuries. Prevention is better than cure, and good work trousers with knee reinforcements can be the solution for plumbers, tilers, carpenters and roofers.
In France, several million people are obliged to wear the right clothing for their profession. Their safety and health are at stake. Work clothing does not only protect against dirt, even if this was its primary function. It now protects against all occupational risks. A worker, a craftsman, a valuable professional, must be able to work for a long time, and with pleasure.
Finally, there is another aspect in the obligation to wear working trousers, it is that of belonging to a group. Here, the work trousers become stylish. They usually match the top of the business suit, express the pride of being part of a team, and can be personalized with a logo. This is particularly the case for work trousers in the catering trade, where appearance and presentation are important. It is also the clothing which makes it possible to locate a professional on its place of work (great surface, company of transport, car factory?).
The advantages of safety trousers
The safety trousers are to be distinguished from the simple standard work clothes, and from the image clothes, or the uniforms. According to the extent of the risk to be covered, which can go from a minor risk to a mortal risk, it is more or less reinforced and reassuring. However, safety trousers do not only reduce the risks of the job, whether it is a fireman or a cook being burnt, or a road worker being knocked over on the side of the road.
They also have the qualities of other workwear. A pair of safety trousers is a work tool in its own right: comfortable, well-cut and fatigue-reducing. Well-designed, with, for example, the necessary number of pockets, they make for greater efficiency. It makes the worker more efficient.
Today's safety trousers can even represent a company's image. They are now beautiful, well-cut and in a variety of colours. Finally, a good pair of safety trousers has only advantages.
The different types of safety trousers
A pair of work trousers should be practical and functional, for example with many pockets or an elastic waistband. They should be robust, able to be used for years. They should also be easy to care for. This is important, because a clean suit conveys a positive image for the worker and the company. Finally, it must be comfortable, both in its cut and in the quality of its fabric, which must be breathable and suitable for working temperatures.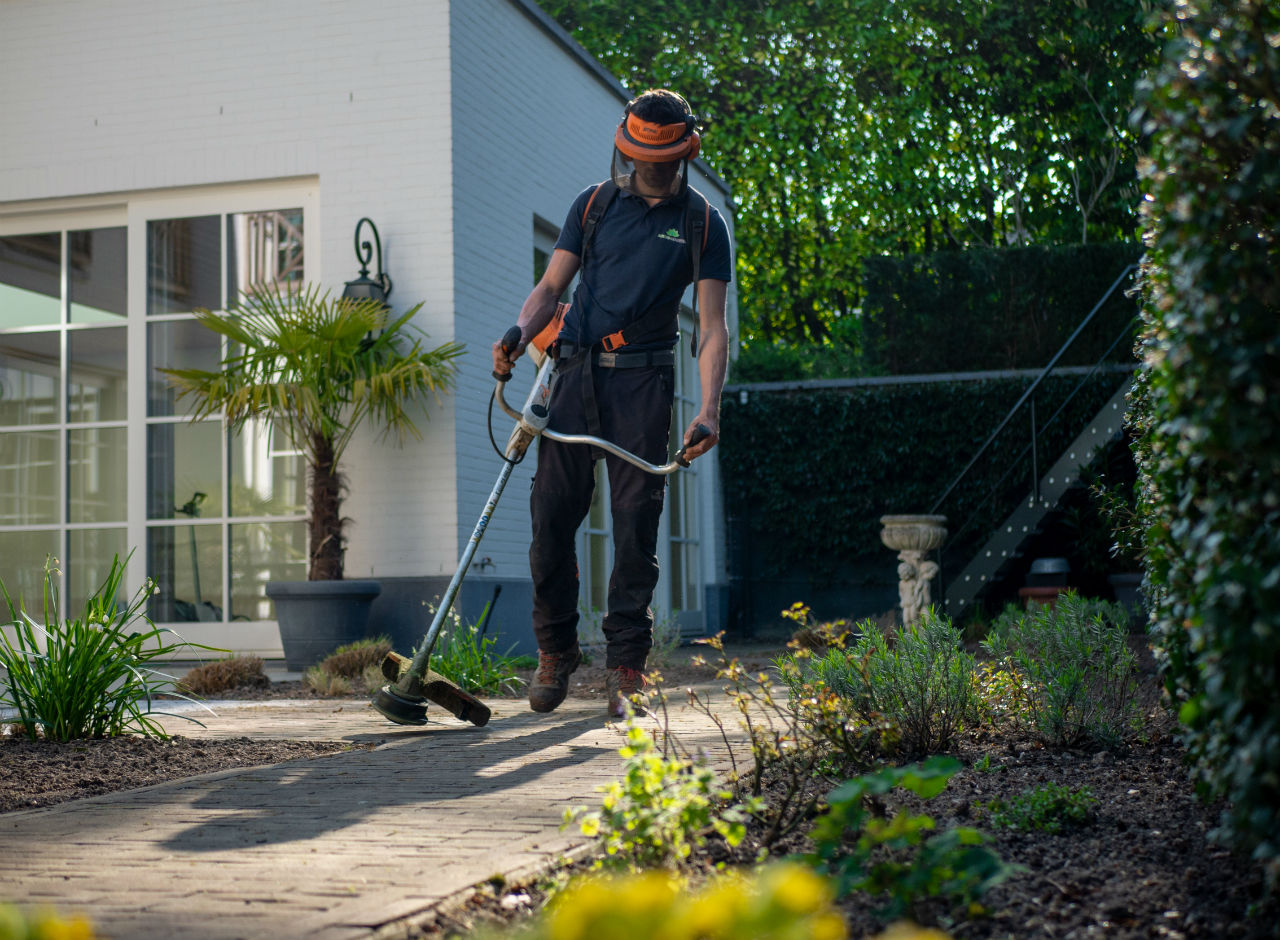 100% cotton is resistant to high temperatures and is light to wear. It is therefore suitable for welders and all professions that are close to molten metals. Polycotton (65 to 67% polyester, 33 to 35% cotton) is abrasion and wash-resistant and is suitable for dirty jobs such as mechanics or industrial cleaning. Cotton-poly (60 to 65% cotton, 35 to 40% polyester) is very robust and can be used in all seasons, as it is warm in winter and breathable in summer.
The weight of the fabric influences its strength: the higher the weight, the stronger the fabric. Other materials, such as twill, velvet, Cordura, and stretch fabric (97% cotton, 3% spandex), are sometimes used, depending on the purpose, for the safety and comfort of the worker.
With all these qualities, safety trousers are an ally in everyday life. But above all, they must fulfill their safety mission. They are classified according to the protection they provide. Firstly, there is mechanical protection, against the risk of being cut or caught by a machine. There are also physical protections, which concern the risks of fire, proximity to high heat, high electrical voltage, and chemical or radioactive toxicity.
Specific trousers exist for use with knives, choppers, axes, mechanical or motorized saws, chain saws (EN 381 standard), industrial machinery, or construction equipment, with the risk of entanglement. The fabric is particularly strong to protect against abrasion, cuts, and possible punctures. Of course, for these jobs, trousers are not everything and must be accompanied by safety shoes or even special anti-cut gaiters.
Other high-risk occupations protect the worker from his environment: this is the fireproof workwear. It is the waterproof trousers which resist the penetration of water, those of the sailors for example. These are the trousers for extreme temperatures or toxic areas. There are also signal trousers, to be seen, day and night when working outdoors. Depending on the potential danger, the surface covered by the fluorescent and retro-reflective material is more or less large.
Robust, flexible, and breathable, work trousers can be adapted to each profession, so that work remains a pleasure. It is necessary above all to bet on quality so that it accompanies its owner for a long time. For professionals, work trousers are a real tool.